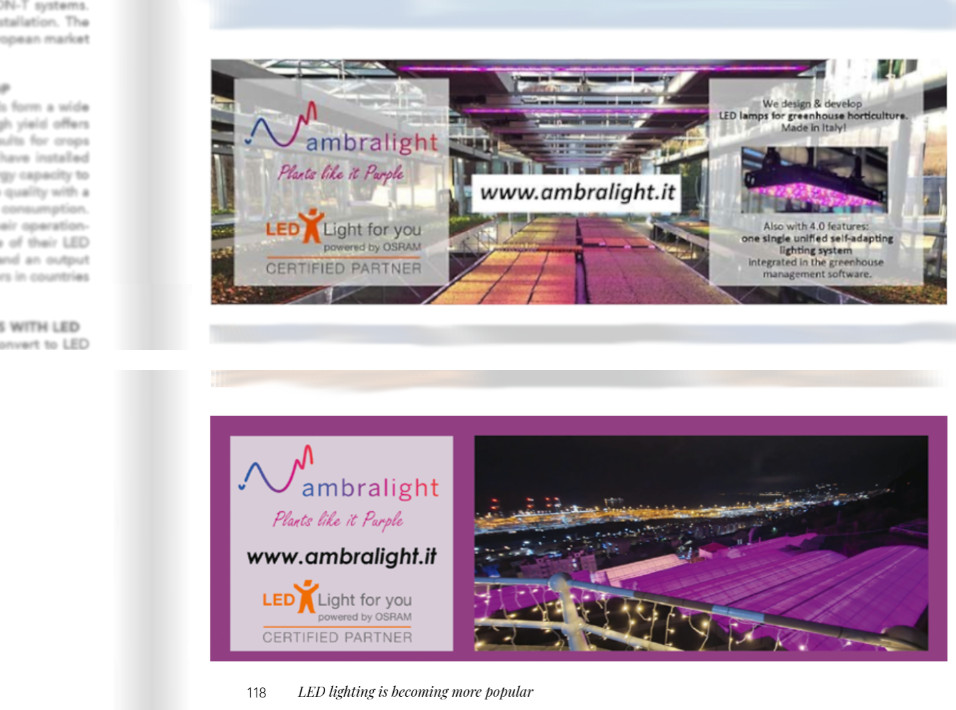 At Ambralight we strive to always be at the forefront of professional applications of LED lighting applied to horticulture, floriculture and greenhouse cultivation.
That's why we are featured on the well-known Dutch publication International Greenhouse, a major source of information on the latest greenhouse technologies for professional growers around the world.
Click on the image to read the latest issue!